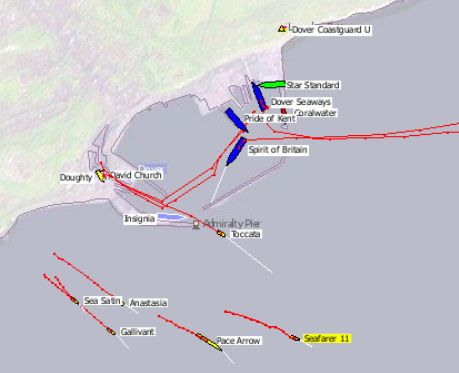 Exactly at 6:22 Dover time (7:22 MET) on Monday,  July 11th, Abhejali started her swim with Chris Osmond on Seafarer 11 – along with quite a number of other swimmers.
She has tracker no 4 on https://www.ais-doverstraits.co.uk/ (if it works…)
The boats in the Channel can also be followed via: https://www.shipais.com/showship.php?map=dover&mmsi=235018589
Conditions are looking very good – many boats with swimmers are out. Fingers crossed!