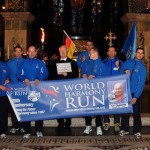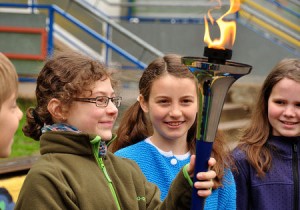 Just back from a few very inspiring days on the World Harmony Run Europe. I had the honour of organizing the part from Trier to Aachen, and we had beautiful meetings all along the way, including lots of children on Friday, which is always the best part: receptions by the cities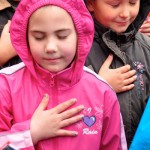 (or towns) of Trier, Bitburg, Prüm, Monschau, and Roetgen, schools in Trier and Bitburg on Friday, and in Aachen on Saturday an "Interfaith/Intercultural Run" visiting the Synagogue and the Bilal Mosque, the oldest and most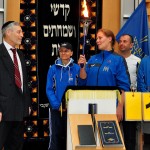 international one in Germany, where the Run even received a special birthday cake and banner! Sunday morning provost Msgr. Poqué welcomed us at the famous Cathedral (UNESCO World H
eritage). Explaining to us about the distinguished annual Charlemagne Prize of Aachen ("Karlspreis"), he said he feels that the World Harmony Run belongs into the same category of efforts towards peace, harmony and unity in Europe,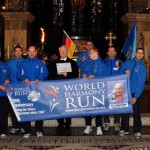 which the prize aims to honour.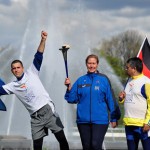 Also, it felt quite special to be back at the Europe Square with the torch, where I had finished my Channel Triathlon Dover-Aachen in 2010.
Click here for reports and photos (part1), and part 2.
Quite a few newspapers carried stories in print and online.
Thank you everyone who contributed, supported and participated in this amazing project for the last 25 years!