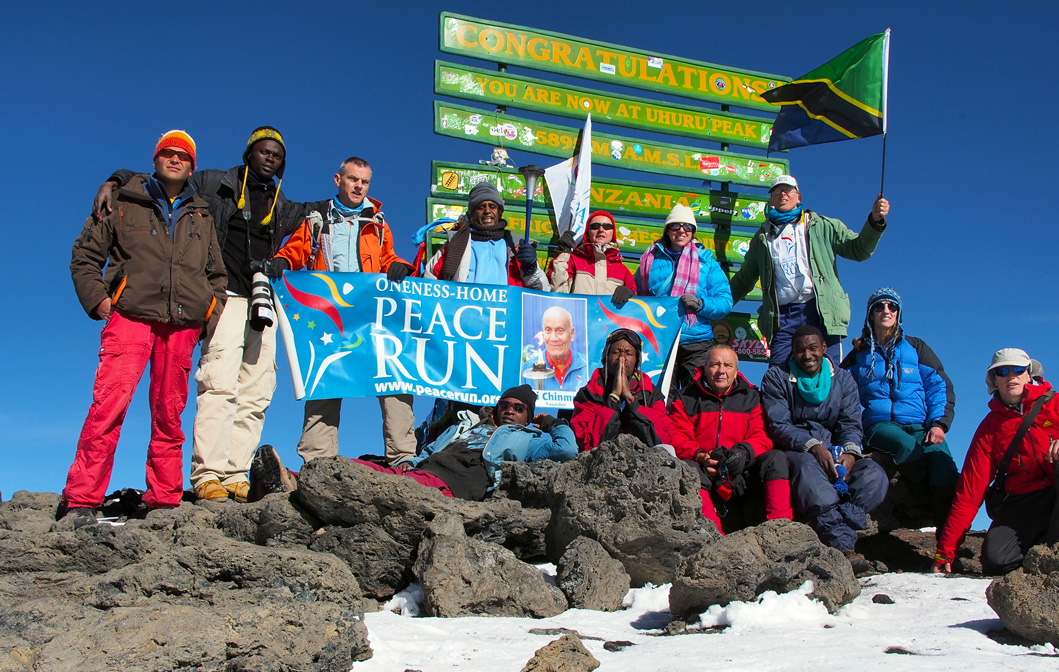 All are safely back – after an amazing Peace Run adventure in Africa – Tanzania – Arusha.
9 of our 13 climbers took the peace torch all the way up to Uhuru Peak, 2 made it at least to Stella Point, I had to turn around after 3:15 hours climbing up the crater – but I was very happy still – and one had to stay at Kibu hut due to altitude sickness! More to follow, including tons of photos.
The weather gods were with us – mild temperatures, no wind,  mostly clear sky – "because you had peace in your hearts", one guide said – after an initial rainy day with thunderstorm at night at Mandara hut. Groups waiting to summit from Kibu hut that night were not allowed to summit – too dangerous!
More on www.peacerun.org – everything is up now! (pls. forgive the Austrian English 🙂