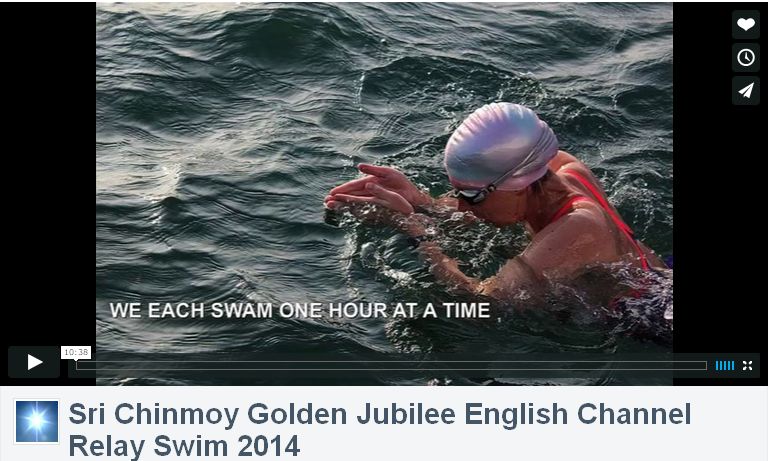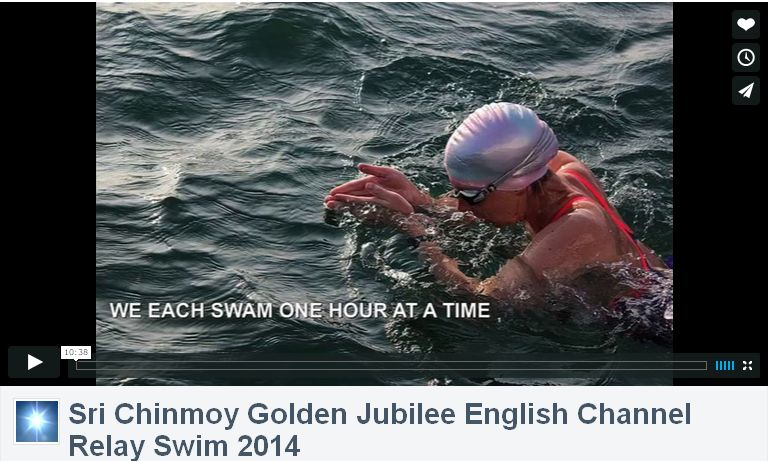 To honour our teacher Sri Chinmoy's 50 years of peace service to the world, 4 female members of our international Sri Chinmoy Marathon Team chose another English Channel self-transcendence adventure. On Sept. 17th, at 12:42 p.m. they embarked on their 16 hour 34 min. long journey to France.  With lots of inner and outer support again from around the world,  Harita from New Zealand, Abhejali (several Zurich lakes, EC relay 2009, EC solo 2010, MIMS 2012, Gibraltar Straits 2013, ), Jayalata and Ritadyumna (EC relay 2009, breaststroker) from Czech Republic and their two  enthusiastic and experienced helpers (Bahula from New York and Haribala from Zlin) were lucky to have the weather gods on their side again and enjoy a great time – before, after and even at times during the swim.
While a solo swim is of course much more demanding, a relay has its own challenges – like being cold and seasick (in spite of pills and patches) on the boat and maybe unable to eat or drink in between 3-4 sets of 1 hour swims and having to dive back into black and choppy cold water at night etc. But the experience of teamwork is even more special in a relay – and it can be a nice stepping stone for the next sized challenge, the solo.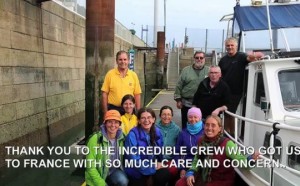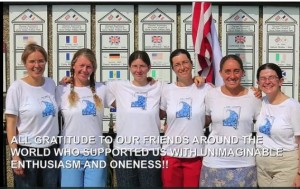 The girls were in good hands with Mike Oram on Gallivant, one of the top EC swim pilots, who has led several of our team members across already, his co-pilot James Willi and crew.
I was very happy they were able to swim during the few days I was visiting Dover, so we could swim a little in the harbour, be excited and celebrate together. It would not be surprising to see another solo develop out of this relay in the near future!
Self-transcendence
Is my
Ever-blossoming goal.
Here the →  link to the slide show-video on vimeo again.